Welcome to Club Aquarius Wellness!

Please review our schedule below and contact us if you have any questions. You can click on a class name to find out more about what to expect.

You will find us at 144 Eleventh St, and 735-737 Fifteenth St Mildura.

Make sure you follow us on Facebook for studio updates, class information and more!


Namaste
xxThe Club Aquarius Wellness and Group Fitness Team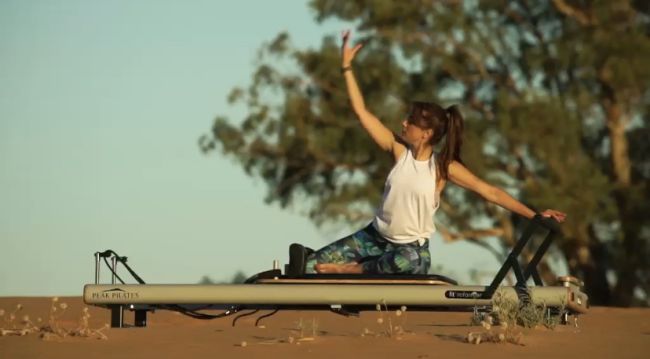 27

9:30 am

Pilates Reformer

Steph (sub for Narella)

9:30 am

STEP MOVES - Freestyle

Tahlia

4:30 pm

At Home Butts n Guts

Tahlia

4:30 pm

BUTTS N GUTS - Freestyle

Tahlia

5:30 pm

BODYPUMP

Sophie, Trudi or Tahlia

28

9:30 am

STEP N SCULPT - Freestyle

Tahlia

5:30 pm

STEP MOVES - Freestyle

Tahlia

5:45 pm

SPIN ENDURO - Freestyle

Marnie

29

9:30 am

BODYPUMP

Tahlia or Sophie

5:00 pm

Pilates Reformer Intro

Narella

5:30 pm

BODYPUMP

Sophie, Trudi or Tahlia

6:30 pm

At Home Butts n Guts

Tahlia

6:30 pm

BUTTS N GUTS - Freestyle

Tahlia

30

6:00 pm

At Home Zumba/JungleBody

Linda

6:00 pm

ZUMBA/JUNGLE BODY - Freestyle

Linda

31

6:00 am

INTENSITY PLUS - Freestyle

Paul

9:30 am

At Home Butts n Guts

Tahlia

9:30 am

BUTTS N GUTS - Freestyle

Tahlia

1:30 pm

Pilates Reformer

Steph (sub for Narella)

5:30 pm

BODYPUMP

Sophie, Trudi or Tahlia

1

9:30 am

BODYPUMP

Tahlia or Sophie

9:30 am

Pilates Mat

Steph & Melanie

2

10:30 am

BODYBALANCE

Narella & Ebony

3

9:30 am

Pilates Reformer

Steph (sub for Narella)

9:30 am

STEP MOVES - Freestyle

Tahlia

4:30 pm

At Home Butts n Guts

Tahlia

4:30 pm

BUTTS N GUTS - Freestyle

Tahlia

5:30 pm

BODYPUMP

Sophie, Trudi or Tahlia

4

9:30 am

STEP N SCULPT - Freestyle

Tahlia

5:30 pm

STEP MOVES - Freestyle

Tahlia

5:45 pm

SPIN ENDURO - Freestyle

Marnie

5

9:30 am

BODYPUMP

Tahlia or Sophie

5:00 pm

Pilates Reformer Intro

Narella

5:30 pm

BODYPUMP

Sophie, Trudi or Tahlia

6:30 pm

At Home Butts n Guts

Tahlia

6:30 pm

BUTTS N GUTS - Freestyle

Tahlia

6

6:00 pm

At Home TABATA TIME

Tahlia

7

9:30 am

At Home Butts n Guts

Tahlia